The Most Popular Dog Names Of The Year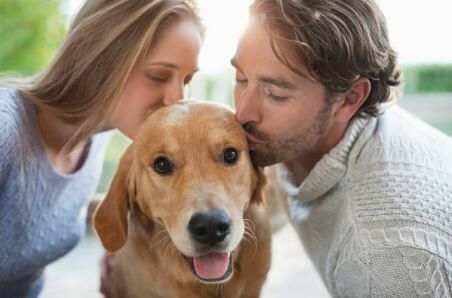 Since most people consider dogs part of the family, picking the right name for man's best friend can be as hard as picking one for a child. While some people like to go cute, others will choose tried and true pooch names, and then there are people who find inspiration in all sorts of places.
Well, a new report by My Dog's Name, a resource for finding dog names, has now come out with a list of the most popular pooch names of the year, and many of them are pretty common. For female dogs, Bella and Abby top the list, while for male dogs, Milo and Bear are the most popular, although tried-and-true names like Daisy, Buddy and Max also make the list.
But there are a lot of folks out there finding inspiration from pop culture when naming their animals. "Star Wars" geeks love to name their pooches after the movie and the name Finn, inspired by the character in "The Last Jedi," has increased in popularity 91% since 2016, while other "Star Wars"-inspired names like Chewy and Princess are also pretty common.
Of course some people like to be funny when naming their pooch, with Bacon topping the list of funny names, which also includes Banjo, Oreo and Waffles.
Top Female Dog Names
Bella
Abby
Daisy
Luna
Bailey
Hazel
Roxy
Lola
Piper
Willow
Top Male Dog Names
Milo
Bear
Buddy
Tiger
Archie
Charlie
Teddy
Duke
Jasper
Max
Top Funny Dog Names
Bacon
Barney
Biscuit
Banjo
Oreo
Brownie
Fifi
Toto
Waffles
Boss
Source: MyDogsName

Adam Gubernath
Want to know more about Adam Gubernath? Get their official bio, social pages & articles.