The Facts About America's Debt Problem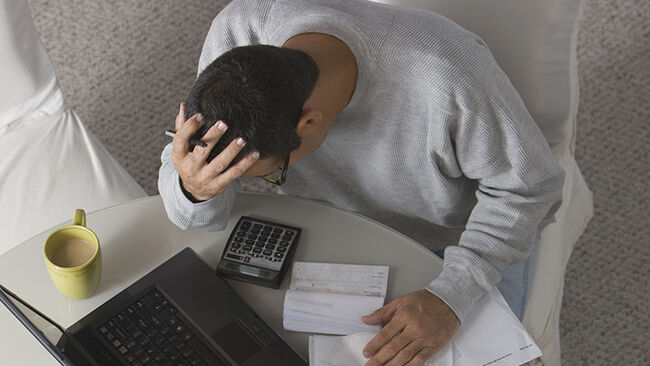 We're always hearing about how so many Americans are having trouble getting out of debt, and a new survey reveals what most went into debt for and how much they're struggling to pay off.
A new poll by GoBankingRates finds that average amount of debt of all people polled, including those without debt, is $63,000. But when you look at only respondents with debt, the average total amount owed goes up to $140,113. Mortgage debt is what's plaguing most Americans, with 65% of the country having mortgage debt, with the most common amount owed being between $150,000 to $200,000.
Other common types of debt include:
credit cards (50%)
auto loans (32%)
student loans (25%)
medical expenses (21%)
Of course, there are folks in some states who are drowning in debt more than others. Overall, Hawaii is the state with highest average debt, at about $869,250, while folks in Washington, DC carry the least debt, only about $1,611.
Top 5 States With the Highest Average Debt
Hawaii: $869,250
Maryland: $284,851
Texas: $185,583
Oklahoma: $174,838
Indiana: $166,844
Top 5 States With the Lowest Average Debt
Washington, D.C.: $1,611
Arkansas: $2,286
Louisiana: $6,139
South Dakota: $6,738
Nebraska: $8,426
Source: GoBankingRates

Adam Gubernath
Want to know more about Adam Gubernath? Get their official bio, social pages & articles.